CLASSES
Our policy for class registrations:
Payment in full is required to register your child for a class/camp/workshop. Class/camp/workshop fees are fully refundable up until fourteen days before the start date. Refunds will not be given for absences or "no-shows."
We reserve the right to cancel a class due to low enrollment. Fees for classes cancelled by the museum will be fully refundable.
Our winter snow policy follows that of the Oak Ridge School System: if Oak Ridge schools are closed for a snow emergency, the museum is closed and classes are cancelled. If museum classes are cancelled due to inclement weather, they will be made up or rescheduled. The safety of our visitors is our primary concern.
For registration information, see the links to the left in the green sidebar.
Homeschool Programs
Calling all Homeschoolers!
The Children's Museum is your go-to homeschool resource. Whether you have one student or a large group, the Children's Museum has classes that will enhance your curriculum.
Children's Museum classes enhance your homeschool curriculum. Programs must be scheduled and paid for 2 weeks in advance by calling (865) 482-1074.
Meet the Masters-1st series
Come discover the wonders of art through the eyes of some of the artistic masters! Join artist Mimi Knight on an exploration of color, balance, and texture with help from Vincent van Gogh, Piet Mondrian, and Claude Monet. Students will create three fun and meaningful works of art and close out the class with an art exhibit of their very own here in the Children's Museum!
Ages: 5-10
Date: 4 classes Thursdays, September 28, October 5, 19 & 26
Time: 1:30-3:30
Fee: Member $80 Non-Member $85
Limit: Maximum: 15, Minimum: 10
Meet the Masters- 2nd series
Are you ready to learn some more about art? Artist Mimi Knight leads the way on a continued journey of artistic discovery. The master artists Pablo Picasso, Frida Kahlo, and Mary Cassat will help us explore worlds of portraiture, symbolism, and composition. Students will engage in three studies of these artists and create works of their own using what we have learned from the masters. We will finish out class with an art show of our very own at the Children's Museum!
Ages: 5-10
Date: 4 classes, Thursdays, November 2, 9, 16 & 30
Time: 1:30-3:30
Fee: Member $80 Non-Member $85
Limit: Maximum: 15, Minimum: 10
Clay Experience
Create a piece, apply underglaze, and have it fired. Pottery can be picked up two weeks after your class.
Ages: 5-10 and adults
Date & Time: One day classes September 7, 14, 21, 28 October 5, 12, 19, 26 November 2, 9, 16
Thursday mornings 11 am – 11:45 am
Thursday afternoons 1 pm- 1:45 pm
Fee: Member $10 Non-Member $15
Limit: Maximum: 30, Minimum: 20
For safety reasons, children under 3 years old cannot be in the clay room.
Clay Sampler
This is a 4 week series where students will learn hand-building and wheel work, surface and finishing techniques, then glaze to prepare their pieces for the kiln. There's a different theme each month.
Ages: 7-11
Member:  $80, Non-Member: $85
Dates:
Wednesdays, October 4, 18, 25 & November 1, Halloween Theme
Wednesdays, November 8, 15, 29 & December 6, Holiday Theme
Time: 1:30-3:30 pm
Limit: Maximum: 8, Minimum: 5
Find Your Way with Clay
Explore hand building and wheel techniques, including making tiles, slab mug, and coil bowls.
Ages: 13 and older, adults welcome too
Dates:
Fridays, October 6, 13, 20, & 27, Halloween Theme
Fridays. November 3, 17 & December 1 & 8, Holiday Theme
Time: 12:30-2:30 pm
Fee: Member $80, Non Member $85
Limit: Maximum 8, Minimum 5
Clay Holiday Decorations
Create a personalized holiday ornament to give as a unique gift or to keep in the family. Ornaments will be designed and glazed during the workshop and can be picked up 2 weeks after the class.
Ages: All ages (if under 7 must have an adult present)
Date: November 18, 2017
Time: 10:30 am or 11:30 am
Fee: Members $15, Non Members $20
Limit: Maximum 18, Minimum 5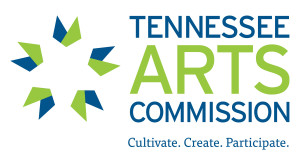 ---
Special Classes
Safe Sitters: Babysitting Education Class
Check back here soon for new classes!
Museum Hours
Monday – Closed September-May
Tuesday-Friday 9 am-5 pm
Saturday 10 am-4 pm
Sunday 1-4 pm