CLASSES
Our policy for class registrations:
Payment in full is required to register your child for a class/camp/workshop. Class/camp/workshop fees are fully refundable up until fourteen days before the start date. Refunds will not be given for absences or "no-shows."
Safe Sitters: Babysitting Education Class
Register now for Methodist's 2017 Safe Sitters Babysitting Class, at the Children's Museum of Oak Ridge on Friday, July 14, 2017, from 8:30 a.m. to 4 p.m. This one-day class is open to 11 to 13-year-old girls and boys who want to learn safe babysitting techniques and how to handle emergencies when caring for children. Participants will learn how to perform CPR on infants and toddlers, calm fussy or upset children, change diapers, learn games and crafts, and other skills they can use when they babysit.
Safe Sitters is a medically-accurate program that teaches boys and girls ages 11 to 13 how to handle emergencies when caring for children. This class teaches safe and nurturing child care techniques, behavior management skills, and appropriate responses to medical emergencies. Instructors are members of Methodist Medical Center's staff.
The cost is $45 for Children's Museum members or $50 for non-members and includes all materials. Participants should bring a sack lunch.  Register here.
Limit: 8
We reserve the right to cancel a class due to low enrollment. Fees for classes cancelled by the museum will be fully refundable.
Our winter snow policy follows that of the Oak Ridge School System: if Oak Ridge schools are closed for a snow emergency, the museum is closed and classes are cancelled. If museum classes are cancelled due to inclement weather, they will be made up or rescheduled. The safety of our visitors is our primary concern.
Below are the current listings for SPECIAL CLASSES, ARTS and CRAFTS, PRESCHOOL, POTTERY, HOME SCHOOL, GIRL SCOUTS, and KIDS GO GREEN! classes.
For registration information, see the links to the left in the green sidebar.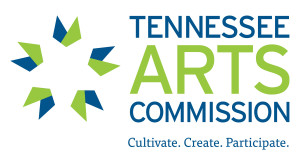 ---
Special Classes
Safe Sitters: Babysitting Education Class
Check back here soon for new classes!
---
ARTS AND CRAFTS CLASSES
Handmade Books 
The techniques are ancient.  The results are ageless.  This hands-on workshop is an introduction to the art of making books from everyday materials found around the house or the classroom.  You'll make a blank book using pamphlet stitch binding, and if time allows, we'll decorate the cover.   In the process, you'll learn about book structure, paper preparation, folding, piercing and sewing.  No art background is necessary to learn these skills.
All the materials will be supplied, and tools will be shared.  However, if you have the following, please bring them to class:  scissors for cutting paper, sharp pencil and a bone folder or non-serrated butter knife. 
Dates: May 10 or May 13 
Time: 1-4pm for both classes
Fee:  Members: $15, Non-members $25
Length of Class:  3 hours
Enrollment Cap:  8 participants, for ages 16 and older.
Bio: Barbara Mintmire is a founding member of the Stillwater (Oklahoma) Book Arts Group and has lead community art projects and classes in bookmaking, miniatures, stenciling, and chocolate appreciation.  She is also a writer and editor for the lifelong learning program at Oklahoma State University. https://oakridgebooks.wordpress.com
---
PRESCHOOL
Check back here soon for new classes!
---
POTTERY CLASSES
Pottery Classes are listed under Camps 2016 for summer!
---
HOMESCHOOL CLASSES
New homeschool classes will be posted soon.
---
GIRL SCOUTS
You must register and pay fees 2 weeks prior to the day of the workshop, and fees will be non-refundable after that date.
Two leaders may attend free with the girls. Any other adult or child staying for the class must pay museum admission: $7 for adults, $6 for seniors, and $5 for children ages 3 to 18.
A new travel opportunity patch program, Oak Ridge Secret City Heritage, is now available through Girl Scout Council of the Appalachians. This program includes a visit to Children's Museum of Oak Ridge. More information is available on the GIRL SCOUTS page.
Check back for new Girl Scout classes!
---
Kids Go Green!
Kids in Action: Nature Hike on the North Ridge Trail
Saturday, April 22
Ages 8 and older
10 am – 1 pm
Explore the North Ridge trail with our outdoor educator, Bucky Smith. Spend a morning in the woods discovering wild places in nature. Bring a sack lunch and a drink.
Fee: $10.00 per child, adults accompanying children are free
Register by calling (865) 482-1074 or online 
here
.
Sign up soon! Registration deadline has been extended to April 14.
Kids in Action: Peppy Pepper's Gardeners' Club
May 1-5
Ages 8 and older
9:00 – 11:45 am
Learn the science of a garden and how to care for and grow your favorite plants… then eat the garden's bounty!  Become friends with the garden's wildlife and become a steward of their home, the garden.  This is a great opportunity for homeschool students.
Fee: $12.00 per person daily rate or $55.00 per person weekly rate.
Register by calling (865) 482-1074 or online
here
.
Registration deadline is April 14.