GET INVOLVED
VOLUNTEER
There are many volunteer opportunities at the Children's Museum of Oak Ridge. This is a rewarding and fun way to give back to the community and enrich the lives of children and families.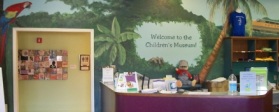 GIFT CERTIFICATES
Gift certificates for memberships, classes, camps, birthday parties, museum admission, and more are available.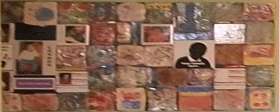 A WALL OF SMILING FACES & WILLING HANDS
Organizations and individuals have the opportunity to sponsor a program, exhibit, or a special event.
BECOME A MEMBER
Members visit FREE all year! Join now for a great value with year 'round fun! Discounts apply to event admission, class fees & 10% Store Discount.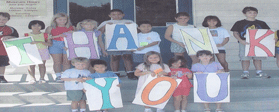 MAKE A DONATION
Admission fees and memberships provide only a portion of the funds needed to run the museum. As a private, non-profit organization, we rely on the generous gifts of our friends and supporters to help us reach our budget goals to continue our services to the community.

RENT THE FACILITY
Looking for a great place for a party? Check out the Museum's party rooms!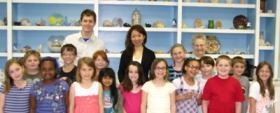 EMPLOYMENT OPPORTUNITIES
Be a part of Children's Museum of Oak Ridge, inspiring children and families to learn through intelligent play.  We continually seek qualified people to teach classes and camps, work on exhibits, and perform administrative duties.