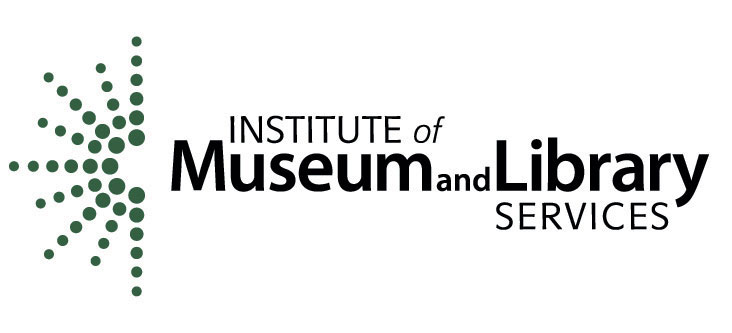 ---
Special Saturday Intersession Event!
Kids in Action! Join exercise guru Leah Chance and get your groove on! Move those feet and work up a sweat; then go on a scavenger hunt in the garden for a cool down. Play games while you learn about nutrition, burning calories, and what foods to eat before you exercise.
Date: October 10, 2015
Time: 10:30 AM-noon or 1-2:30pm
Ages: 1st-4th grades
Location: Gym
Fee: Free with cost of admission
Limit: 20
Special Preschool Event!
Preschool Kids in Action! Join Frances Gross in the Gym for a workout. Play games like Hungry, Hungry Hippo; Walk, Run, Hop Like an Animal; Row Your Boat; Ring Around the Rosy; the Marshmallow Game; and Sponge Ball Kick and Throw Games.
Date: October 20th or 22nd
Time: 11:00 AM -11:30 AM
Ages: 3-5 with an Adult
Fee: Free with Admission
---
September 18, 2014
MEDIA CONTACT: Mary Ann Damos
Children's Museum of Oak Ridge Awarded $137,108 Grant by Institute of Museum and Library Services
Oak Ridge, TN —Today, the Institute of Museum and Library Services (IMLS) awarded $137,108 to Children's Museum of Oak Ridge. The museum will use the grant funds to develop its new Kids in Action! Healthy Living exhibit and programs.
Children's Museum of Oak Ridge will plan, develop, and construct "Kids in Action," a healthy living exhibit and accompanying educational programs to support healthy nutrition, healthy activity, STEM (Science, Technology, Engineering, and Mathematics) education, and community wellness. Through partnerships with East Tennessee Children's Hospital, Oak Ridge Associated Universities, and the University of Tennessee Agriculture Extension the "Kids in Action" initiative will use fun and engaging activities, including a human body exhibit and a fitness trail mascot, "Peppy Pepper," to raise awareness in the community about healthy nutrition and exercise and to encourage positive attitudes concerning healthy lifestyles. The project will provide direction, encouragement, and programs aligned with school STEM initiatives to children who are confronted with serious lifestyle choices.
"Our grants are highly competitive. The Institute of Museum and Library Services enlists hundreds of library and museum professionals throughout the United States to review grant applications and make recommendations on projects most worthy of funding," said IMLS Director Susan H. Hildreth. "Receiving a grant from IMLS is a significant achievement, and we congratulate Children's Museum of Oak Ridge for being among the 2014 IMLS museum grantees."
IMLS museum grants support a wide variety of projects that create learning experiences, strengthen communities, care for collections, and provide broad public access.
Mary Ann Damos, executive director at the museum, stated, "All at Children's Museum are thrilled at being selected to receive a Museums for America Grant from the Institute of Museum and Library Services. This grant will support the creation of the Kids in Action! Healthy Living Exhibit and programs at Children's Museum, which will benefit the children and families of our region by promoting healthy lifestyles and engaging children and families in healthy living activities. We are excited to begin the project and look forward to forming new partnerships in the community to work with us in this effort. I am very grateful to the Institute of Museum and Library Services for this grant award and for all of the work they do for museums and libraries across the nation."
A complete list of museum recipients is available on the IMLS website at www.imls.gov/2014MuseumList. For information about IMLS museum grant programs, see: www.imls.gov/applicants/available_grants.aspx.
About the Institute of Museum and Library Services
The Institute of Museum and Library Services is the primary source of federal support for the nation's 123,000 libraries and 35,000 museums. Our mission is to inspire libraries and museums to advance innovation, lifelong learning, and cultural and civic engagement. Our grant making, policy development, and research help libraries and museums deliver valuable services that make it possible for communities and individuals to thrive. To learn more, visit www.imls.gov and follow us on Facebook and Twitter.