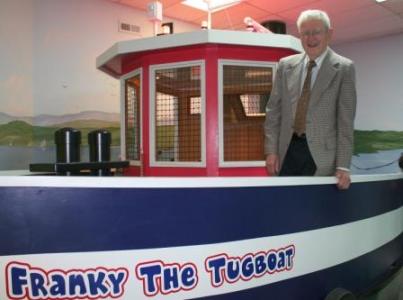 Volunteer Appreciation
Our annual volunteer appreciation will take place on Monday, May 1, 2017 at 5pm.
Our volunteers, who faithfully serve the museum throughout the year, will be recognized as a part of the evening's program.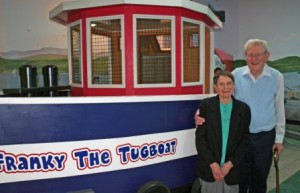 Frank and June Peishel on the deck of Franky the Tugboat. Frank spent countless hours building Franky, which was opened to the public in the fall of 2013.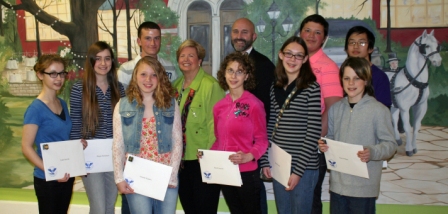 Volunteers honored at the 2014 event included (front row, L-R) Leah Anovitz, Megan McEahern, Amanda Kuipers, Hanah Anovitz, Kyra Hensley, and Jarrett O'Hana; (back row, L-R) Chandler McAmis, Joan Cronan, Jim Dodson, Blaine McAmis, and Lawrence Zhang.