Holiday Express Trains are coming!
Dates and Times available here.
Winter Classes and Girl Scout Programs now available!
Specialty Birthday Parties are now available. Information here!
 
National Park Service Coming to CMOR
We are pleased to share that in October, the visitor center and offices of the Manhattan Project National Historical Park will be moving to CMOR. This will include a ranger station in the lobby and office space in the Museum's Selma Shapiro Wing. This is an exciting opportunity for the Children's Museum. We will keep you posted as this new partnership develops.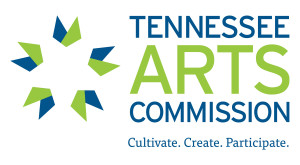 Thanks to the Tennessee Arts Commission for sponsoring our ARTogether "Wind up your Thinking Machine" this year. Campers read Eric Carle stories then created collages, clay pieces, paintings, and sun catchers to go along with each story. They also crafted a booklet and collected textures to add to their art work. 
Thank you again Tennessee Arts Commission for sponsoring 12 ARTogether projects at the Children's Museum of Oak Ridge. You have given at risk children a chance to create art and pass it on to their families and community. These projects promote creativity, flexible thinking, and enabled them to be innovative in writing, art performance, and music. 
Help raise funds for CMOR by doing your regular shopping.  Children's Museum of Oak Ridge is a parter of Kroger Community Rewards! Signing up is an easy way to support the museum.
Children's Museum of Oak Ridge has received a major grant from the Institute of Museum and Library Services!
The museum has been awarded $137,108 for the Kids in Action! initiative. Read all about it at our new Kids in Action! page.
---
(Amazon and the Amazon logo and AmazonSmile and the AmazonSmile logo are trademarks of Amazon.com or its affiliates.)