Imagination Station Camps
This slideshow requires JavaScript.
About Our Camps
With a unique and enriching environment of the Children's Museum as a backdrop, our trained and experienced staff provide a blend of educational and interactive play with no field trip necessary! Imagination Station campers learn and grow through play in a fun and safe environment. Through our wide range of themes and activities, as well as our hands-on exhibits, we hope to foster campers' imaginations and passion for lifelong learning. Each camp is specifically created with age-appropriate activities that are aligned with your child's developmental stage.
Children's Museum of Oak Ridge
Imagination Station Spring Camp
March 12-16, 2018
Grades K-5
9 am-noon & 1-4 pm
Weekly Rates: Half Day – Member $125, Non-Member $135
Full Day – Members $210, Non-Members $225
Full Day campers must bring lunch. Gym activities between camps.
Daily rates available upon request
Call us at (865) 482-1074  or register online here.
Monday, March 12
DIY Discovery, 9 am-noon
Unleash your creative side by exploring a sampling of popular do-it-yourself projects. We'll make survival bracelets, create a snuggly donut, and even make our own Fidget Spinners!
SLIME!, 1-4 pm
Learn the chemistry behind making slime and put your new knowledge to good use making glitter slime, magnetic slime, floam, and kinetic slime. Then create slime paintings and blow some slime bubbles.
Tuesday, March 13
Flower Frenzy, 9 am-noon
Continue your journey into the world of color with an afternoon spent creating a colorful garden of your own! We'll make dogwood flowers with popcorn, paint cherry blossoms using plastic bottles, and imagine what it would look like if it rained in rainbow colors.
A Spectrum of Colors, 1-4 pm
Discover the visible light spectrum and how pigments work. Construct a spectrometer to view spectra from different light sources, make a bracelet to remind you of the visible spectrum, build a kaleidoscope, and explore how pigments work while making art using chromatography.
Wednesday, March 14
Upcycle/Recycle!, 9 am-noon
Have you ever made paint out of mud? What about art out of bubble wrap or an old potato masher? We'll do this and more as we discover new and beautiful ways to use old things. Campers will play with pigments and experiment with printmaking.
STEAM Art, 1-4 pm
What does science have to do with art? EVERYTHING! Use magnets to paint a picture, create art using bubbles, explore the effects of gravity on paint, work collaboratively to make a splatter mural using catapults, and build an art bot to continue the fun at home.
Thursday, March 15
Naturally Curious, 9 am-noon
Explore the wonders of plants using Eric Carle's book "The Tiny Seed." Explore different types of seeds, dissect seeds, make a sprouting jar, and explore the life cycle of a plant.
Eric Carle's Art Safari, 1-4 pm
After learning about Eric Carle and The Tiny Seed in the morning, campers will dive into the techniques that Carle used to make his art and create an original artwork featuring plants and animals we'll find around the museum using his unique style as inspiration.
Friday, March 16
Art ROCKS!, 9 am-noon
This day of fun is the perfect way to end your Spring Break camp week! We will paint rocks to hide in Oak Ridge a la Oak Ridge ROCKS, create a rockin' game of tic-tac-toe, and even "plant" our own rock gardens.
All about Leprechauns!, 1-4 pm
Celebrate all things Leprechaun! Build a Leprechaun house to attract one to your own home, play shaving cream coin hunt, do the shamrock shuffle, run the rainbow relay with a partner, and follow the coins to find the Leprechaun's treasure!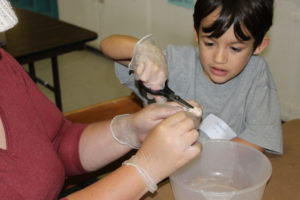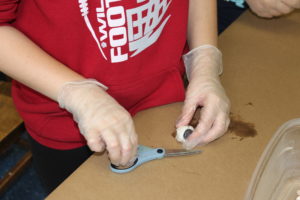 Good Ole Fashioned Fun, 1-4pm
NO technology required! Learn what kids did in the mountains of Appalachia: in the one-room schoolhouse "make your manners and learn to "cipher", play schoolyard games, do chores, craft a toy from found materials, and bake a treat.
Tuesday, October 10
All Day Creepy Clay! 9am-noon, Hand build a ghost, pumpkin, or spooky votive (roll out the slab, punch holes in it of your favorite Halloween character: cat, bat, tree, etc.).
1-4pm, In this introduction to the wheel, whirl festive white or orange clay, and hand build monsters in the afternoon
Wednesday, October 11
5 Little Pumpkins, 9am-noon
Create these little pumpkins with mixed media. Paint background with water color and salt. Paint the pumpkins, cut them out, and adhere them to the Popsicle stick fence. Construct a booklet with the poem in it, and finish with a STEM challenge.
Ghoulish Challenges, 1-4pm
Put together a candy density jar, construct a STEM device to bob for apples, and create your own glow in the dark Terror-arium.
Thursday, October 12
The Great Halloween Escape, 9am-noon
Find secret compartments, crack the code, go on a scavenger hunt, and save your treats from the naughty creatures of Halloween!
Let the Wild Rumpus Begin, 1-4pm
Be the wild thing, create a stomp painting, cook up some monster playdough, construct a boat to get to Monster Island, and assemble a balancing beast. Finally go into the rainforest with a flashlight for the walk of courage.
Friday, October 13
Queasy Culinary Treats, 9am-noon
Bake up yummy mummy treats, then lay out your design, and decorate your own boneyard cake!
Halloween Palooza, 1-4pm
Play: Dead Weight, Trick or Eat, Pumpkin Pong, and Mouthful of Dirt! Next follow the clues on the trick or treat trail, then if you dare, go through the Haunted Tunnel.
October 9-13

Bridge: Put your Cards on the Table grades 4-7, 1-4pm, Members $40, Non-Members $45
Explore the frontiers of your brain with the world's greatest mind game, Bridge! Learn to speak in code, think analytically, learn to face challenges with a partner, and meet the tasks of this spirited game. On Friday, take the ultimate bridge battle with your partner to win the tournament. Prizes will be awarded.
Wonderful Wednesday, October 4, 2014, 11am
Knoxville Opera
Opera 101 is performed by vocal artists from the distinguished Knoxville Opera Studio under the direction of Maestro Salesky. The program weaves through musical theater history by beginning with popular, English selections of 20th Century Broadway musicals and progressing towards great opera and operetta classics in foreign languages. The program concludes with a lively question and answer session, giving participants an opportunity to interact with the performers.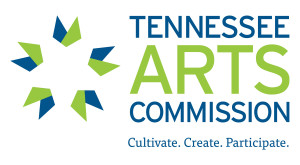 A limited number of scholarships for camp are available. Download the scholarship applications.
Our policy for class/camp registrations:
Payment in full is required to register your child for a class/camp/workshop. Class/camp/workshop fees are fully refundable up until fourteen days before the start date. Refunds will not be given for absences or "no-shows.
All-day camps have a 30-minute lunch break and gym activity from Noon-1:00 pm. Please send a lunch with your child each day to camp. Snack and drinks will be provided.
Registration
Click here to register and pay online for camps. If you wish to register and pay by mail or in person, please download a PDF of the registration form, fill it in, and mail it to us at 461 West Outer Drive, Oak Ridge, TN 37830 with your payment. You may also pay by using the PayPal button below, but we will still need a completed registration form mailed to us.
---
---
Paying by check?
Please make checks payable to The Children's Museum of Oak Ridge (CMOR) and forward the check along with the registration form you have printed to…
CHILDREN'S MUSEUM
OF OAK RIDGE
461 West Outer Drive
Oak Ridge, Tennessee 37830
865.482.1074
865.481.4889 (fax)
Our policy for class/camp registrations:
Payment in full is required to register your child for a class/camp/workshop. Class/camp/workshop fees are fully refundable up until fourteen days before the start date. Refunds will not be given for absences or "no-shows.